Have you been interested in hearing me do that music thing I do, but wish you could just watch me do it on PBS instead of traveling to some club or small theater? Well friends.... that opportunity has arrived. I had the chance to chat w/ the awesome Brick Briscoe for his new TV show Any Road TV along with a few other Boston performers (Abbie Barrett, Nate Leavitt and Dan Nicklin). I'm on at the 15 minute mark but I really enjoyed the whole episode, it was a lot of fun to be a part of. You just click on the picture below to watch it.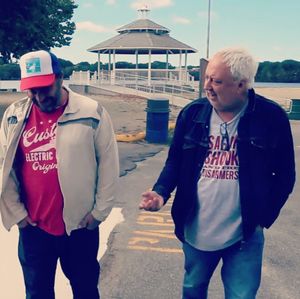 I'm looking forward to returning to The Outlaw Roadshow this coming Saturday, April 27th at Exhibit A Brewing Company in Framingham, Massachusetts. For more info on the show, click the sign below.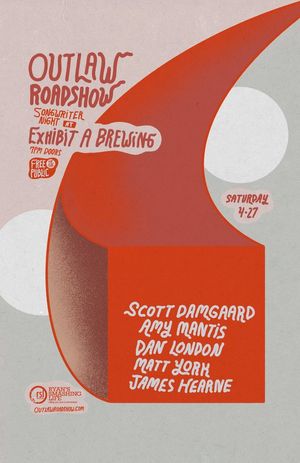 Had a couple of nice write-ups this month regarding the new single "Permanent Crush", including one from Spain. I don't speak Spanish, so I'm just assuming that when I read the words Bruce Springsteen and Townes Van Zandt, they were comparing me favorably to those people. If you speak Spanish and they weren't saying that, lets just keep that to your self : ) You can figure that out by clicking here
There's also a premiere of "Permanent Crush" in Vents Magazine that you can read here.
Not sure a lot of shows in May/early June but a couple of things that will likely be added soon. If you haven't had a chance, please check out my new single wherever you stream music at this link.
Thanks for stopping by!