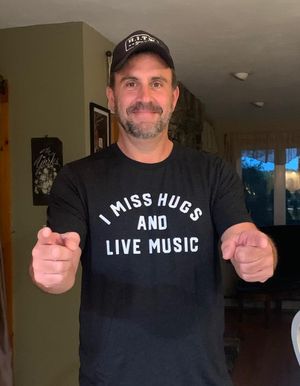 I had a chance to talk w/ the Patriot Ledger about the music life during COVID, along with some other area musicians. You can read the article here. 
I recently had a chance to chat with The Local Seen on PacTV and play a new song called "Baby Doll". Click below to watch.
I've added a Rhode Island and Massachusetts dates for late March and April. I'd suggest checking back at those dates draw closer in case anything changes regarding state guidelines for live shows. Hopefully, I'll be playing a bunch of gigs here before long.
If you listen to Spotify, please consider following me at this link. I'll be releasing new music in the coming months and Spotify will let you know when, if you follow me.
Thanks!