I had a really wonderful run through Tennessee last week. I got to perform on NBC's television show Today in Nashville, perform on Knoxville's long-running country music radio program The Blue Plate Special and play to a big and enthusiastic crowd at City Winery in Music City. Have a VERY busy May ahead.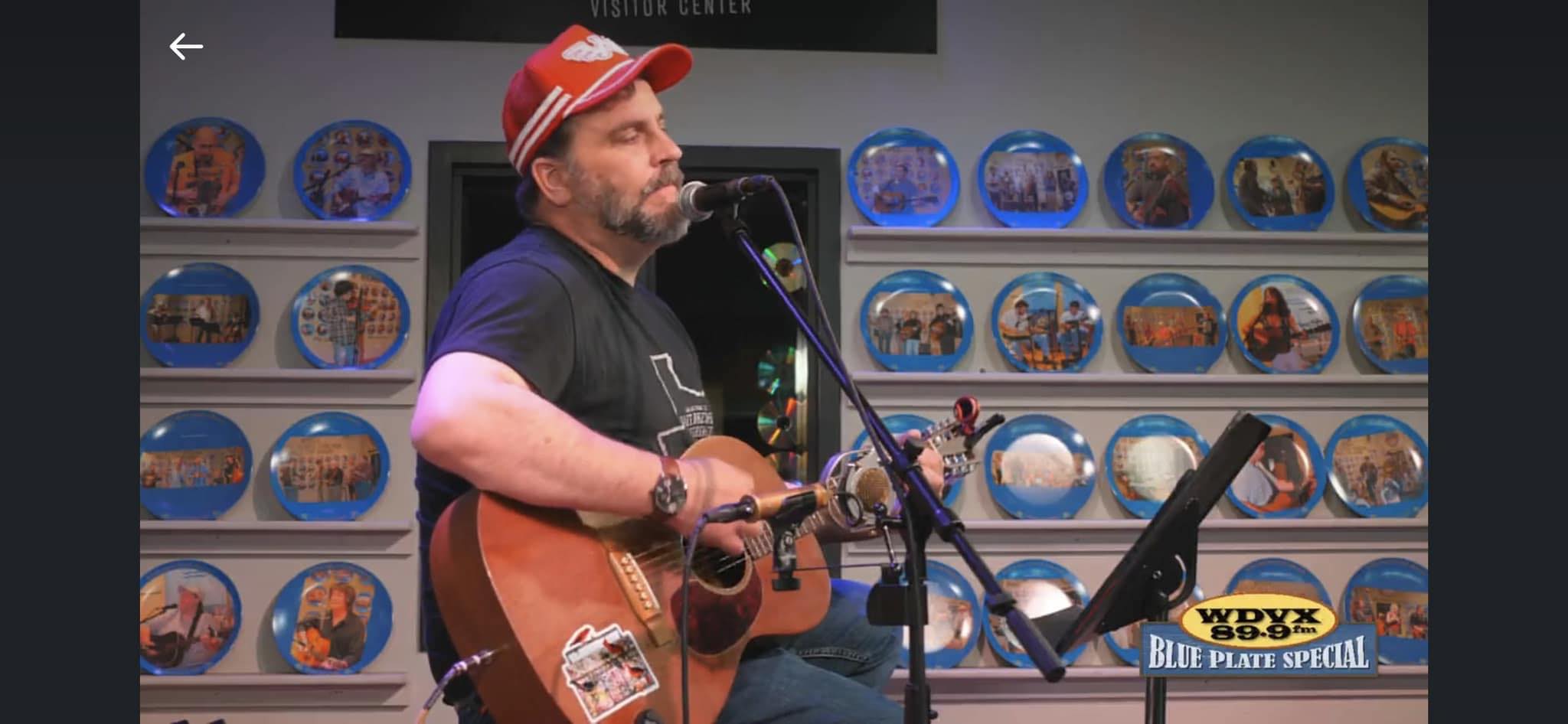 I was promoting The Highwaymen when I went on Today in Nashville. You aren't allowed to perform cover songs on television unless those songs are older than one hundred years old (which means that are part of the public domain). I did one original song but also did this song called "Will the Circle Be Unbroken" which was a Christian hymn written in 1907. It predates country music but was made famous by the Carter Family, Johnny Cash and a slew of other artists. Each year, when new members are inducted in the Country Music Hall of Fame, all the members that are present at the ceremony sing the song together. You can watch me perform it by checking out this link https://www.wsmv.com/ video/2023/04/18/matt-york- performs-will-circle-be- unbroken/
Willie's 90th birthday is this Saturday and I'll be performing at the Newport Playhouse in beautiful Newport, Rhode Island doing Willie's songs all night long. You can learn more and/or buy tickets at https://www.newportplayhouse.com/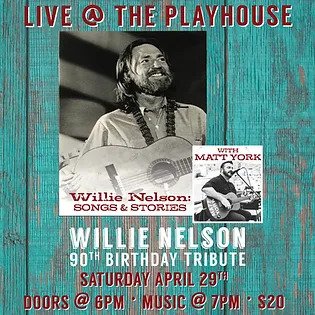 While I was in Nashville, I went to the Willie Nelson Museum and General Store, where they now are selling my book about The Highwaymen. If you're ever in Nashville, pop in and check it out. It only costs seven bucks to enter the museum and it's got some great stuff. The original owners of the place were a husband and wife that were close friends of Willie's and they've accrued some wonderful stuff there. You can learn more about the museum at http://willienelsonmuseum.com/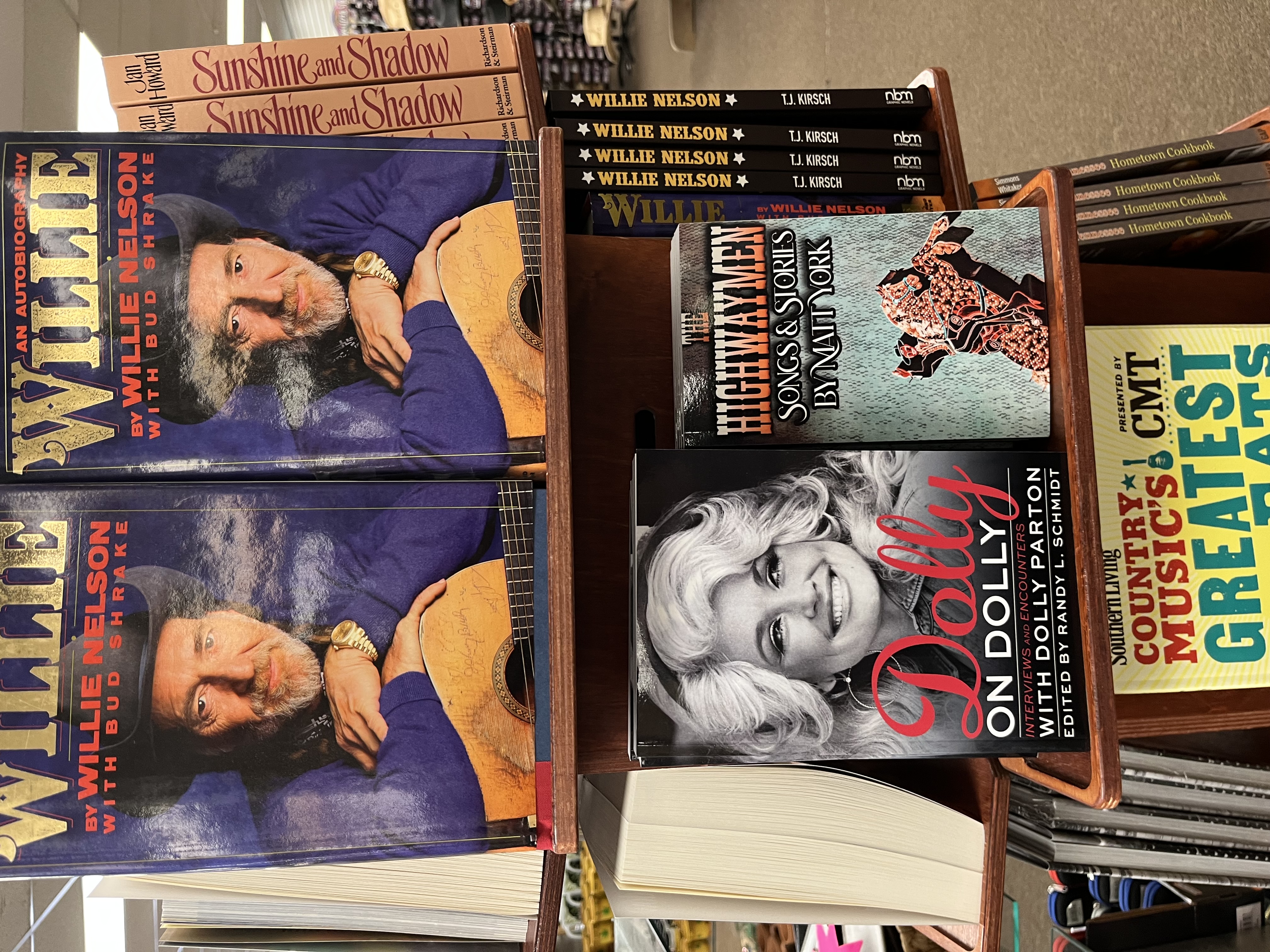 Watch the video above for more info on May and a clip of a Johnny Cash tune. The specifics on May dates can be found over at www.mattyorksongsandstories.com. 
I'll be performing at City Winery in Boston in June w/ a full band and I'll be doing the Highwaymen at the Bull Run in Shirley this summer. I'll send out more info on those dates as they draw closer.
April/May gigs:
April 29th (Sat.) 10:30 a.m. Lunenburg Library (celebrating Willie's birthday)
April 29th (Sat.) Willie's 90 Birthday Concert Newport Playhouse
April 30th (Sun.) Salisbury Art Stroll 1:30 - 3:00 The Highwaymen
May 2nd (Tues.) East Bridgewater Library 6:30 Johnny Cash
May 6th (Sat.) Milford Library 1pm The Highwaymen
May 6th (Sat.) in Berlin (MA) Old Town Hall 6pm Johnny Cash
May 9th (Tues.) Lakeville Library - 6:30 to 8:00 Highwaymen
May 10th (Wed.) Townsend Library 6:30pm Johnny Cash
May 11th (Thurs.) Walpole COA 1pm History of Country Music
May 11th (Thurs.) Rutland Library 7pm Johnny Cash
May 12th (Fri) at 1pm Waltham COA Johnny Cash
May 13 (Sat.) 2pm Mashpee Library Highwaymen
May 17th (Wed.) Burlington COA 1pm Johnny Cash
May 17th (Wed.) Clinton Library 6:30 Johnny Cash
May 18th (Thurs.) Hanson Library 6:30 Johnny Cash
May 20th (Sat.) Belmont Library (not LCC) 3pm Johnny Cash
May 22nd (Mon.) Methuen COA 1pm Johnny Cash
May 23rd (Tues) Ludlow Library Outdoors 6pm Johnny Cash
May 24th (Wed.) Brookline COA 1pm The Highwaymen
May 24th (Wed) Lexington Cary Library Johnny Cash
May 25th (Thurs.) Billerica Library 7pm Johnny Cash
May 27th (Sat.) Plympton 11:30am Johnny Cash
May 31st (Wed.) Monson Library 6pm Johnny Cash
Thanks for your support and Happy Birthday Willie!