Hello, 
By the end of December, I'll have performed about 180 concerts in 2022. I probably have never done more than a hundred concerts in a year previously. It's been a wild experience and something I'll always remember. I thank you for being a part of it. One of the things about being an independent musician, is the never-ending uncertainty from gig to gig. A month doesn't go by where I don't play a concert in a basement for only a handful of people and question what I'm doing. However, there have been many, many wonderful concerts and audiences mixed in and I feel incredibly fortunate to do this thing I do. So thank you! 
November was a fun month. I played at City Winery in Boston, a beautiful listening room with an incredible sound system. It was definitely a highlight show. I'm not very busy in December. On December 14th, I'll pick out my nicest denim shirt and attend the Boston Music Awards as a 2022 "Country Music Artist" nominee. That should be fun.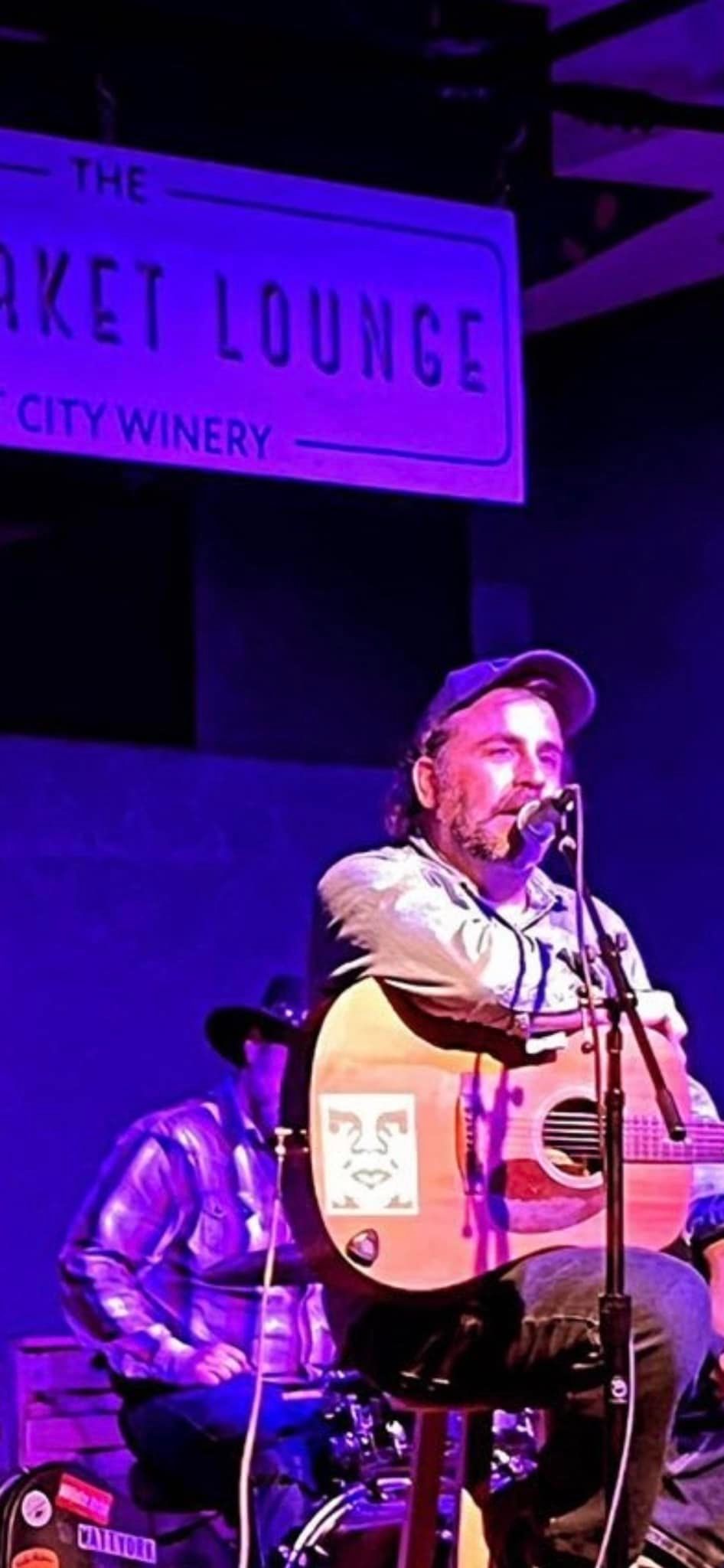 Thanks to Global Texan Chronicles for naming my song "Gently Used" one of their best songs of 2022. You read the write-up about it at https://globaltexanchronicles.com/global-texan-chronicles-top-singles-2022/?fbclid=IwAR2aqU7oH2RwZLaxG8Xmqh3Zy3vtigVURLiF0WzmzNvc0B6J6QMU7AsxR4E
Worcester Magazine also named by album "Gently Used" of the best albums of 2022. You read more about that at https://www.worcestermag.com/story/entertainment/music/2022/12/01/the-beat-goes-on-our-favorite-new-england-albums-of-2022/10434257002/
I'll also be doing a couple of non-Highwaymen gigs that I'm excited about. 
Friday, December 9th I'll be opening for Nashville's excellent Florence Dore and her band at Askew in Providence. More info on that at this link
Saturday, December 10th I'll perform in my hometown of Foxboro, MA at the Orpheum Theater as part of their Jingle Bell Band Bash. More info on that at this link
I head to Times Square in NYC on Friday, January 13th to do the Highwaymen at a cabaret there called Green Room 42. If you live in the NYC area or know someone that might be interested in attending, please let them know. I'm hopeful that I will get a good turnout. It's my first time in NYC since the pandemic and first time doing the Highwaymen there. For more info, visit this link
This video is of a song written by Leon Russell called "A Song for You". I've always loved Willie's version of it at the end of the Shotgun Willie album. I hope you enjoy my version of it. 
If you'd like to purchase a book or CD as a Christmas gift for someone, the book can be purchased at this link. If you'd like a CD (or both), you can email me and I can mail them out as well. The CD isn't available for purchase online unfortunately. You can listen/purchase MP3s of the album at https://mattyorkboston.bandcamp.com/album/matt-york-sings-the-highwaymen 
Thanks again for your support and Happy Holidays! 
Matt York